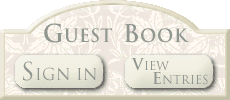 Proudly serving Groton MA area and surrounding towns!

Groton MA, Pepperell MA, Townsend MA, Ashby MA, Brookline NH, Hollis NH, Ayer MA, Westford MA, Chelmsford MA, Acton MA, Littelton MA, Lunenburg MA, Shirley MA, Leominster MA, Fitchburg MA, Bolton MA, Stow MA, Harvard MA, Dunstable MA, Tyngsboro MA, Devens MA, Boxboro MA, Lancaster MA, Carlisle MA, Concord MA, Lexington MA, Bedford MA, Clinton MA, Burlington MA, Maynard MA, Lincoln MA,
My name is Dave Devens and Welcome to my website!!  Whether it's inside or outside painting you're looking for, we're committed to delivering  you outstanding service and 100% quality satisfaction for all your painting needs.  Your next paint job shouldn't be just a fresh coat of new paint.... it should be a masterpiece!  

Email:  Devenspainting@verizon.net

"We're sure that we will have a long relationship with Dave and his team. Infact, we already have a winter indoor project lined up. Dave is very detail oriented so if you are a "fussy" person you will like their work!"

- Debbie E.  Groton, MA.

Dave Devens Painting Groton, MA.

I have been in the painting industry for over 15 years now.  I have developed a steady hand for the paintbrush delivering results unlike what you have seen before.

Interior painting -  A good example of something I see when on an inside painting project that I dont' like is above a door or window.  Is this section in your home painted with a brush?  Is there 5 inches of wall space between the top of the trim and the ceiling?  If you answered yes then you didn't get quality.  We put a roller nap wherever possible in your home because that's how it should be done!  From 4 inch mini-rollers to wide 18" rollers every wall space on an interior painting project should have a nice even roller nap.

Exterior painting - Let's step outside and check your front door, unless sprayed this should be evenly brushed.  That means no overlapping brush strokes and nice straight even brush strokes.  Do you see circular brush strokes by the doorknob?  That isn't right!  All the hardware should come off that door in order to make it look right.  Lastly the sheen on that door, it should be a Satin or Semi-gloss sheen.  If you look towards the light and scope it up and down that sheen should be even.  Do you see heavy dragging brush strokes?  Well you may need to sand the door now.